Guildford

Summer Course
University of Surrey
Guildford
The University of Surrey is based in Guildford, the historical and vibrant county town of Surrey. It has all the amenities of a city yet remains small enough to explore and enjoy easily. Amongst the streets and lanes around the cobbled High Street, there is a wealth of history to discover, making it an ideal setting for learning.
Book now
Enquire
Key Facts

10 – 17 years

15 or 21 contact hours per week

Groups

University Campus

Residential

400 max beds per week
Highlights
Surrounded by the beautiful English countryside but only 30 minutes from London

3 full-day excursions to London and Oxford

Large outdoor spaces for summer activities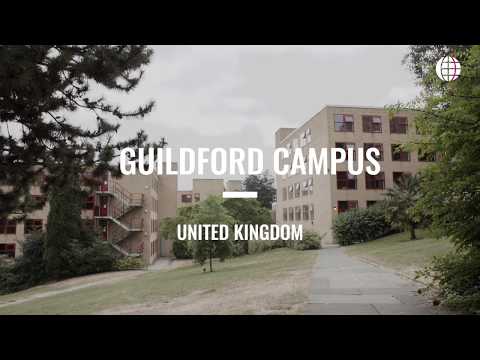 About the programme
English levels: Elementary – Proficiency (programme can be adjusted to lower English levels)

Young learners' syllabus available for students aged 9-11

Maximum class size: 18

3 full-day excursions

Full Group Leader Programme included. Download here.
ACTIVITY CHOICE
Trinity GESE exam*

World of Work (ASL) syllabus: Available for students aged 14+ with minimum English level B1*

Intensive English available for an extra 6 hours per week* (2 x 3 hours during on-site activities for a small supplement)

Free Science and Drama workshops will be offered as part of on-site activities
*subject to demand and minimum student numbers required
Oxford International Junior Programmes understands that occasionally slightly young/older siblings or friends may wish to come in a group. Oxford International Junior Programmes reserves the right to accept students who are slightly younger or older than the advertised minimum/maximum age. These exceptional requests must be approved by our admissions team in advance. Appropriate welfare and safety provisions will apply.
Download Factsheet
Dates
1
Turn 1
04 July – 18 July
2
Turn 2
18 July – 01 August
University of Surrey
FACILITIES
Sports: The Main Hall is reserved for indoor sports and the playing field can be used for all recreational activities. There is a gym for group leaders at the University of Surrey's Manor Park campus (15 min walk) where you can enrol for a small fee.
Other: The University is set within a safe closed campus environment perfect for socialising and enjoying the large shop and Starbucks facilities on site.
ACCOMMODATION
Single rooms in standard accommodation in the centre of campus with shared bathroom facilities

Bathroom to bedroom ratio 1:4

Accommodation is configured into flats/levels of between 10 and 14 rooms

Most accommodation blocks have a shared kitchen facility where students can relax in the evening
LOCAL TRANSPORT
Rail: There is a train from Guildford Railway Station to London Waterloo every 20 mins. The journey takes between 40mins and 1hr 10 mins.
Bus: Buses from the train station operate a regular service to the campus. Services 17, 27 and 37 run approx. every 10 minutes. Reduced Sunday service.
View Guidebook
University of Surrey
Senate House, Guildford GU2 7XH, UK
Central London
Charing Cross Underground Station, Charing Cross, London WC2N 5DR, UK
Guildford Town Centre
Guildford GU1 3AJ
Canterbury
Old Sessions House, N Holmes Rd, Canterbury CT1 1NX, UK
Guildford Train Station
Guildford Railway Station, Guildford GU1 4UT, UK
London Heathrow Airport
Condor Way, Longford, Hounslow TW6, UK
London Gatwick
North Terminal, Departures Rd, Horley, Gatwick RH6 0NP, UK
Location guide

University of Surrey

Central London

Guildford Town Centre
Canterbury
Guildford Train Station

London Heathrow Airport

London Gatwick
Sample Programme
Morning
Afternoon
Evening
Day 1
Arrivals
Arrivals
Campus tour and ice-breaker activities
Day 2
Placement Test and Lesson 1
Local orientation of Guildford and Guildford Photo Challenge
On-site Activities
Day 3
Lesson 2
On-site Activities
Welcome Disco
Day 4
Extended full day excursion to London by train with Politics and Royalty walking tour
Entrance to National Gallery and shopping in central London
On-site Activities
Day 5
Lesson 3
Lesson 4
Karaoke/Lip Sync Battle
Day 6
Full day excursion to Oxford with walking tour
of the city
Entrance to an Oxford college and free time to explore the city centre
Disco
Day 7
Lesson 5
On-site Activities
International Evening
Day 8
Lesson 6
Lesson 7
On-site Activities
Day 9
Full day to London by train with Thameside
Walking Tour
Visit to British Museum and shopping on Oxford Street
Late return to campus with dinner voucher
Day 10
On-site Activities
Lesson 8
On-site Activities
Day 11
Full day to Portsmouth
Entrance to HMS Victory and walking tour
On-site Activities
Day 12
On-site Activities
Lesson 9
Talent Show
Day 13
On-site Activities
Lesson 10
On-site Activities
Day 14
Optional Excursion
Optional Excursion
Disco
Day 15
Departures
Departures
Departures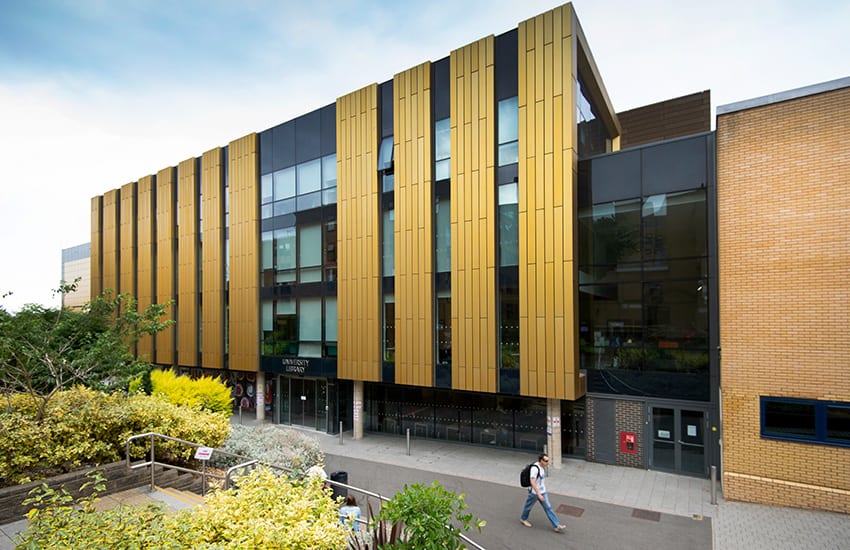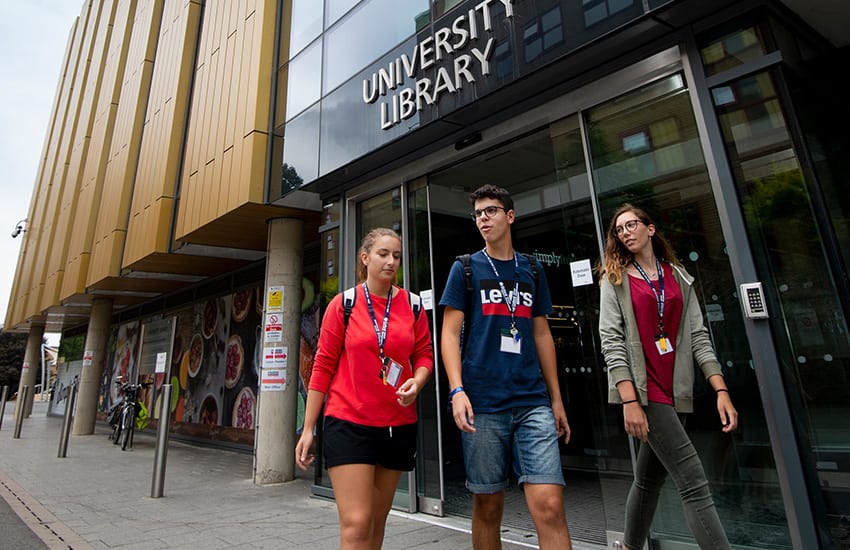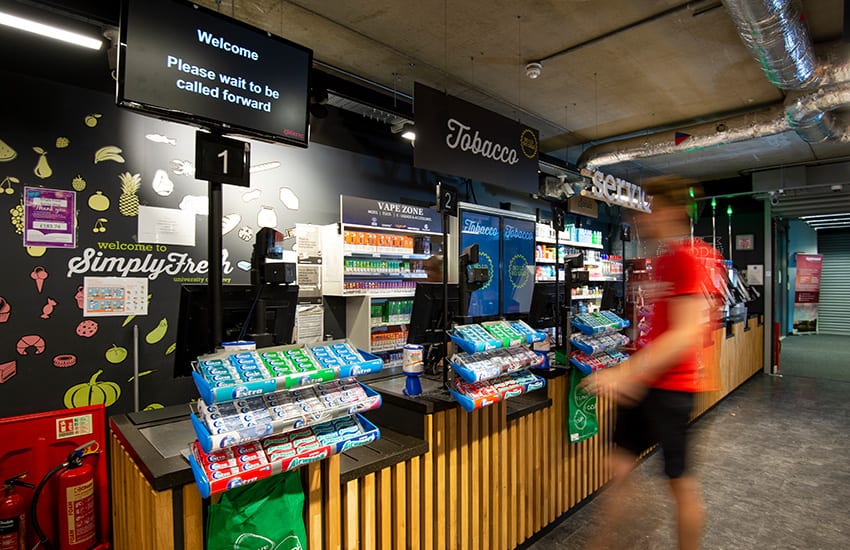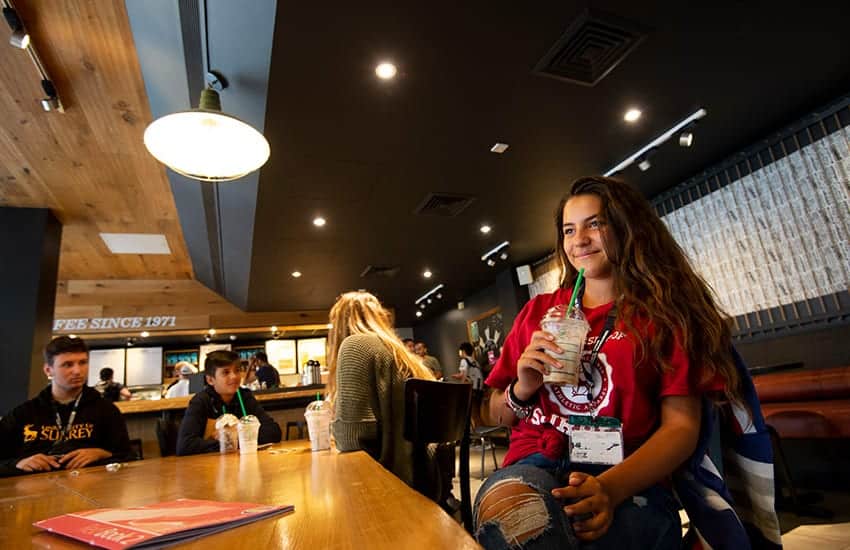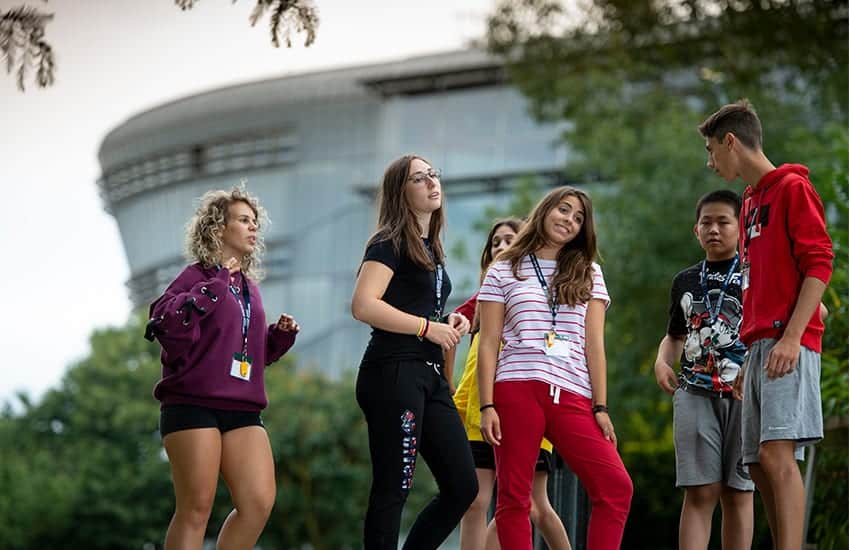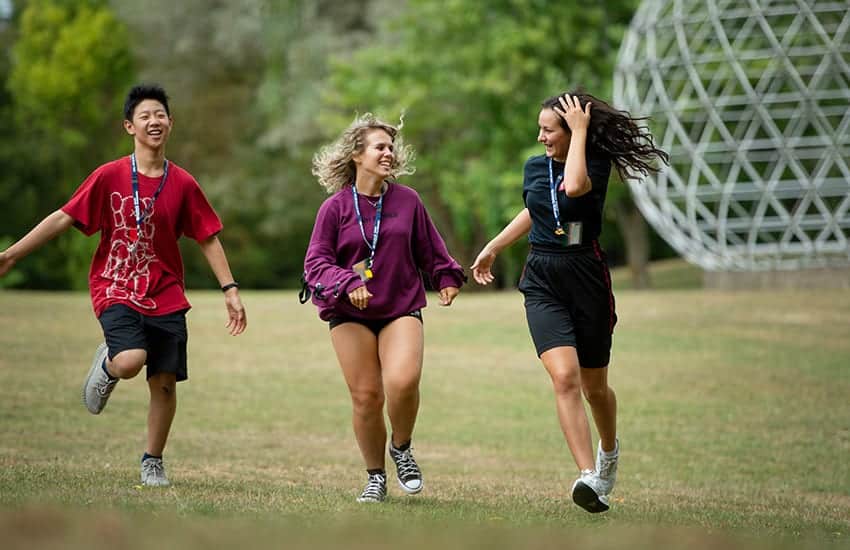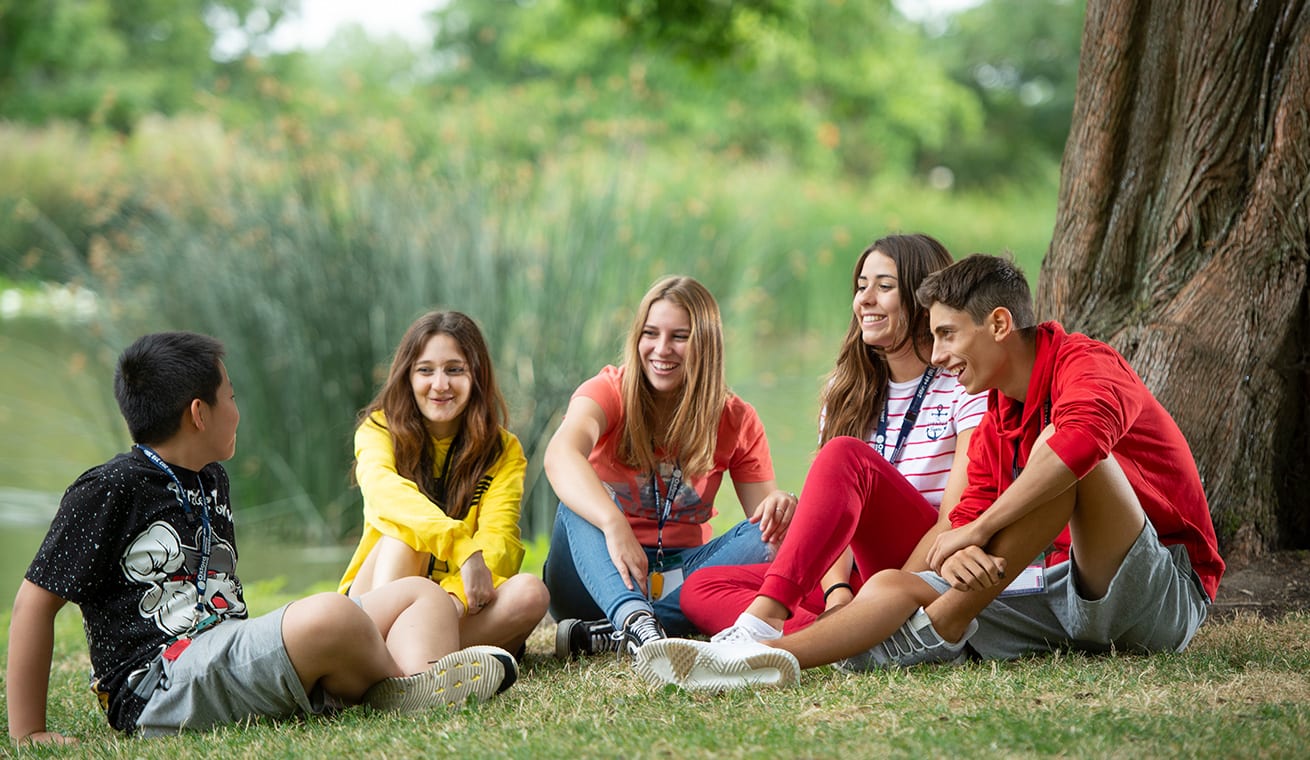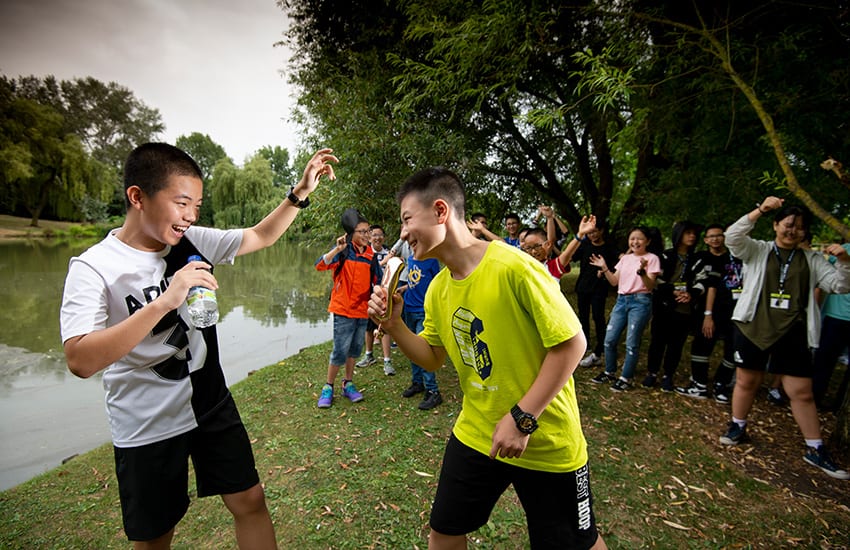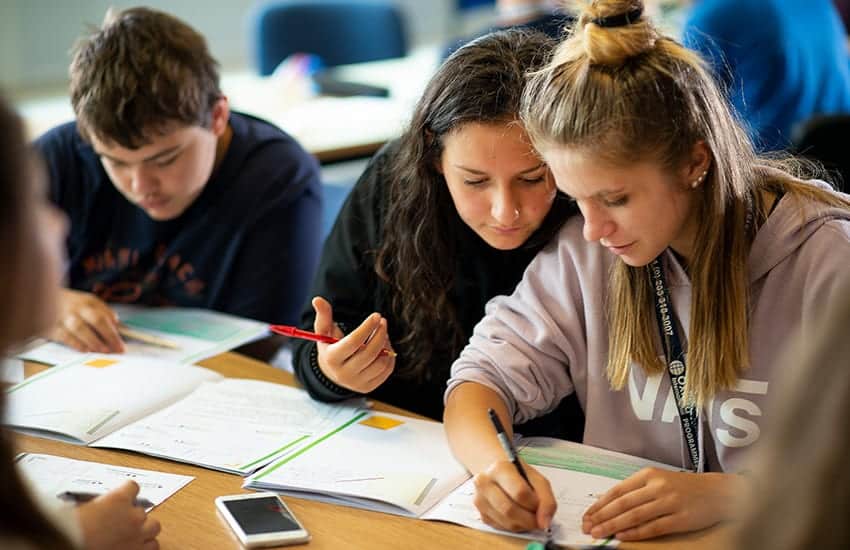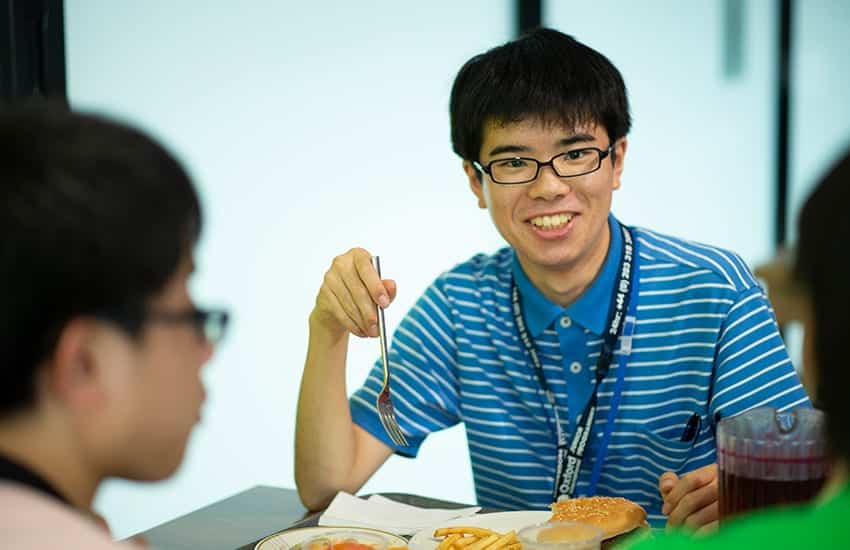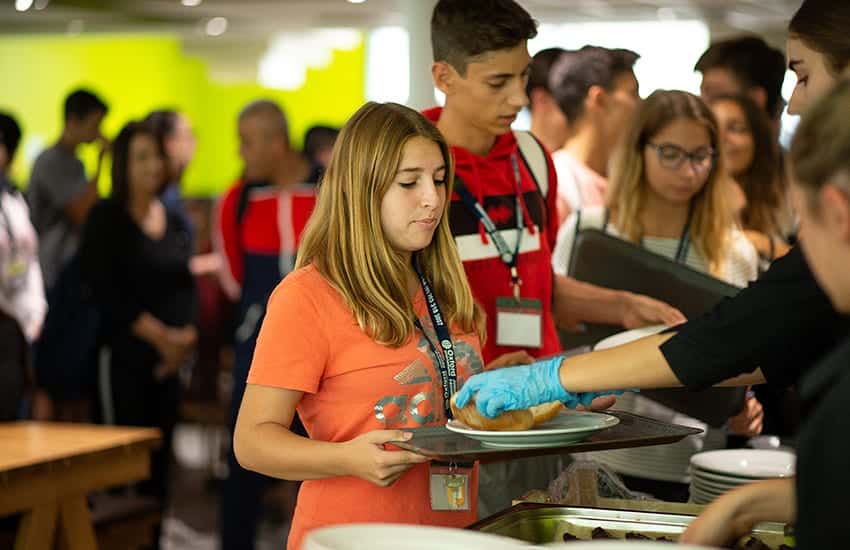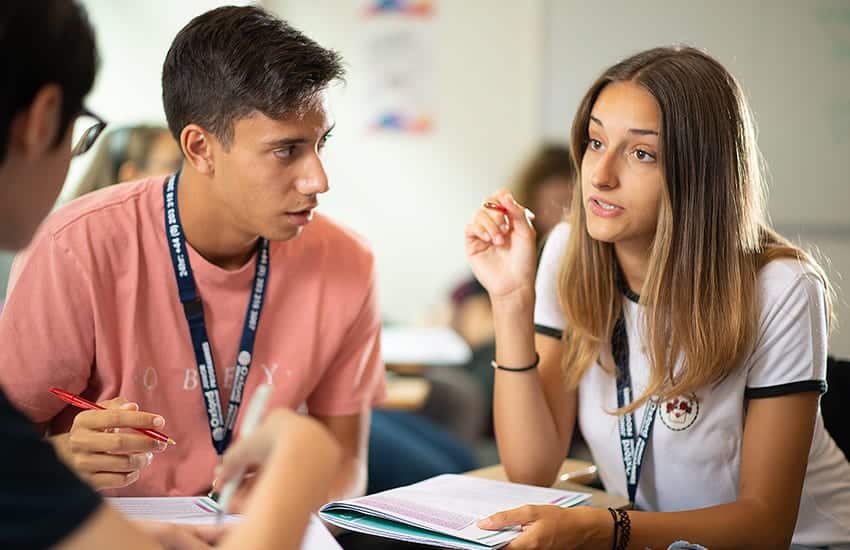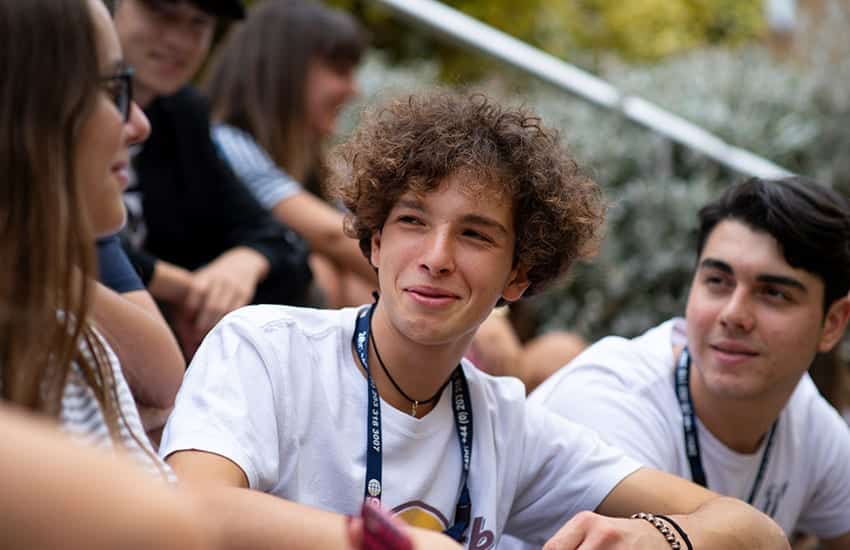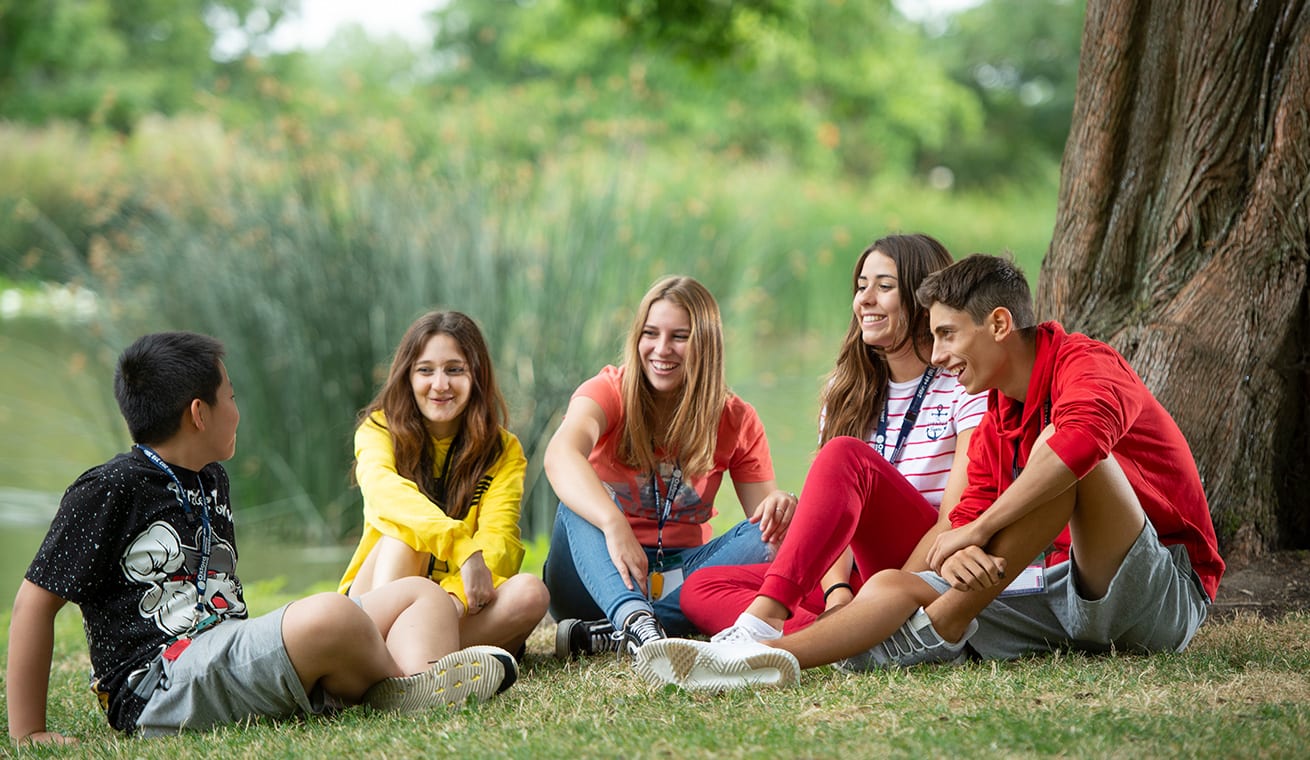 Accreditation