Our team at Oxford International passionately believe that all students should have the opportunity to travel and learn English. Our junior programmes for those aged 8-17 will provide students with one of the most life enhancing experiences they can have during their school years. This blog post will outline what can you expect from a summer boarding course with us. 
All of our summer courses include: 
15 hours English British Council accredited language

 learning per week

 (

morning and 

afternoon

 classes

)

 

Full board accommodation

 

Exciting

 activities 

programme

 

including sports, team challenges, workshops and whole-campus activities

 

Local excursion

s

 and cultural 

programme

 including guided tours and visits to local attractions 

 

Welfare and support

 services

 

Airport transfers

 

 

Fun!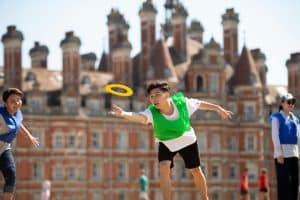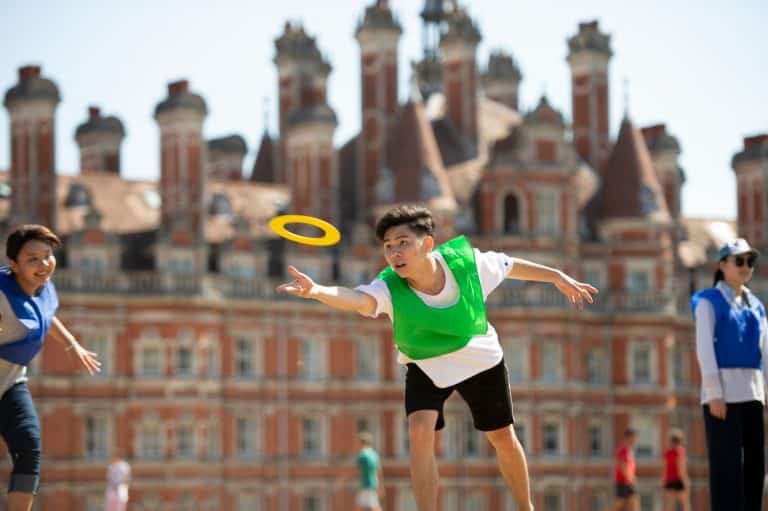 Our courses last between 2 to 6 weeks and are offered in the following locations: United Kingdom, Canada, United States and Italy. Click here to find out more. Each week with us includes 15 hours of English language learning. All students sit a written and oral test on their first day which helps us place everyone in the class that is best suited to them. The Oxford International teen syllabus is available in six different levels from A1-C2, so each student is challenged and gets the most out of their time with us!  
Our English for the 21st Century syllabus provides students with exposure and practice of grammar points as well as lexical areas in a real-world context. All teaching and learning materials are designed in house by our academic team. We have over 10 years' experience of designing our own materials, tailored to cater to a variety of age groups and abilities.  
Available in all of our centres, the Skills for the Workplace course is a great option for students looking to prepare for the world of work. Our themed lessons include support with CV writing, presentation skills and interview practice. Lessons follow the same time as general syllabus so groups can have students doing either programme. 
Our summer English courses for junior students are full of exciting activities and trips. They give our groups the opportunity to mix with students from around the world and most importantly, have fun! On-site activities make the most of the facilities at each of our centres and range from football and swimming for energetic students to drama and art classes or a relaxing film night. We also offer a range of off-site activities that students pay a small supplement towards, these can include bowling, cinema and paintball trips. 
Our excursions are often one the of the most exciting elements of our programmes for students. We design the trips to show off the best of the local area and nearby major cities. The programme usually begins with a local half-day visit, for example, when in San Diego, students will head straight downtown during the first two days. Attraction admissions are included in most of our excursions. 
Accommodation
All of our students stay in Oxford International approved accommodation during their summer programme. We offer residential options as well as homestay with a family for students looking for a more authentic living in the UK experience. Accommodation options vary from location to location, so please visit our website for further details on what we have available. 
Student safety and welfare is at the core to everything we do. We have teams in place to make sure our students are happy and healthy throughout their stay with us, whether that be through checking allergies and dietary requirements, showing you around the local area or spending time talking to anyone feeling homesick. 
Our extensive range of campuses in the UK, USA and Canada give you a huge choice of locations, from large university buildings to historic boarding schools. Whether you're looking to explore rural England or experience city life in somewhere like Toronto, there really is something for everyone. 
Find out more here or contact us.