Egham

Summer Course
English and Football with Tottenham Hotspur
Egham
We are proud to partner with Tottenham Hotspur Football Club to run a combined English and football programme at Royal Holloway University. This includes 15 hours of English and 12 hours of football coaching per week, trips to football stadiums and football seminars. The football coaching is run by Tottenham Hotspur Football Club's full-time coaches, who are FA and UEFA qualified.
Book now
Enquire
Partnered with Tottenham Hotspur
Key Facts

10 – 17 years

15 contact hours per week

12 hours football coaching per week

Individuals

University Campus

Residential

100 max beds per week
Highlights
12 hours football coaching with FA and UEFA qualified coaches

Free football kit on return home

Study in the Founder's building built in 1886
About the programme
English levels: Elementary – Proficiency (programme can be adjusted to lower English levels)

Young learners' syllabus available for students aged 9-11

Maximum class size: 16

Excursions to football stadiums

Excursions to London and Windsor
ACADEMIC CHOICE
Trinity GESE exam*

World of Work (ASL) syllabus: Available for students aged 14+ with minimum English level B1
*subject to demand and minimum student numbers required
Oxford International Junior Programmes understands that occasionally slightly young/older siblings or friends may wish to come in a group. Oxford International Junior Programmes reserves the right to accept students who are slightly younger or older than the advertised minimum/maximum age. These exceptional requests must be approved by our admissions team in advance. Appropriate welfare and safety provisions will apply.
Download Factsheet
Dates
1
Turn 1
03 July – 17 July
2
Turn 2
17 July – 31 July
English & Football with Tottenham Hotspur at Royal Holloway University, Egham
FACILITIES
Sports: In addition to extensive football pitches there are badminton, basketball and table tennis facilities. The sports hall is used as part of the activity programme and must be supervised by an Activity Leader. Fully equipped gym for Groups Leaders for a small fee.
Other: A stunning picture gallery and historic chapel are housed within the world-famous Founders building. Social spaces are available within the Students Union such as Tommy's Bar.
ACCOMMODATION
Single or twin standard bedrooms in the iconic Founder's building

The accommodation blocks are located very conveniently for access to the canteen and Oxford International offices

Wi-Fi is available in the accommodation
LOCAL TRANSPORT
Rail: Egham Station (20 mins walk), Direct to Waterloo (40 mins), Direct to Richmond (20 mins).
Bus: Bus stop opposite the entrance, Bus 71 direct to Windsor, Bus 441 direct to Staines.
Royal Holloway
Royal Holloway, Egham TW20 0EY, UK
Central London
Charing Cross Underground Station, Charing Cross, London WC2N 5DR, UK
Egham Train Station
Egham, Egham TW20 9NT, UK
London Heathrow Airport
Condor Way, Longford, Hounslow TW6, UK
London Gatwick
North Terminal, Departures Rd, Horley, Gatwick RH6 0NP, UK
Stansted Airport
Terminal, Enterprise House, Bassingbourn Rd, Stansted CM24 1QW, UK
Location guide

Royal Holloway

Central London

Egham Train Station

London Heathrow Airport

London Gatwick

Stansted Airport
Sample Programme
| | Morning | Afternoon | Evening |
| --- | --- | --- | --- |
| Day 1 | Arrivals | Arrivals | Campus tour and ice-breaker activities |
| Day 2 | Football Coaching | Placement Test and Lesson 1 | On-site Activities |
| Day 3 | Football Coaching | Lesson 2 | On-site Activities |
| Day 4 | Football Coaching | Lesson 3 | Welcome Disco |
| Day 5 | Full day excursion to London with Politics and Royalty walking tour | Entrance to Wembley Stadium* | Onsite Activities |
| Day 6 | Lesson 4 | Lesson 5 | Onsite Activities |
| Day 7 | Half day excursion to Windsor with entrance to Windsor Castle | Football Coaching | Themed Disco |
| Day 8 | Full day excursion to Brighton by coach | Unlimited Rides Wristband to use at Brighton Pier | International Evening |
| Day 9 | Lesson 6 | Lesson 7 | Karaoke/Lip Sync Battle |
| Day 10 | Lesson 8 | Full day excursion to London with entrance Tottenham Hotspur Stadium* | Sunset Boat Disco on the River Thames |
| Day 11 | Lesson 9 | Football Coaching | Football Seminar |
| Day 12 | Lesson 10 | Football Coaching | Talent Show |
| Day 13 | Football Coaching | Football Coaching | Farewell Disco |
| Day 14 | Full day excursion to Thorpe Park | Full day excursion to Thorpe Park | On-site Activities |
| Day 15 | Departures | Departures | Departures |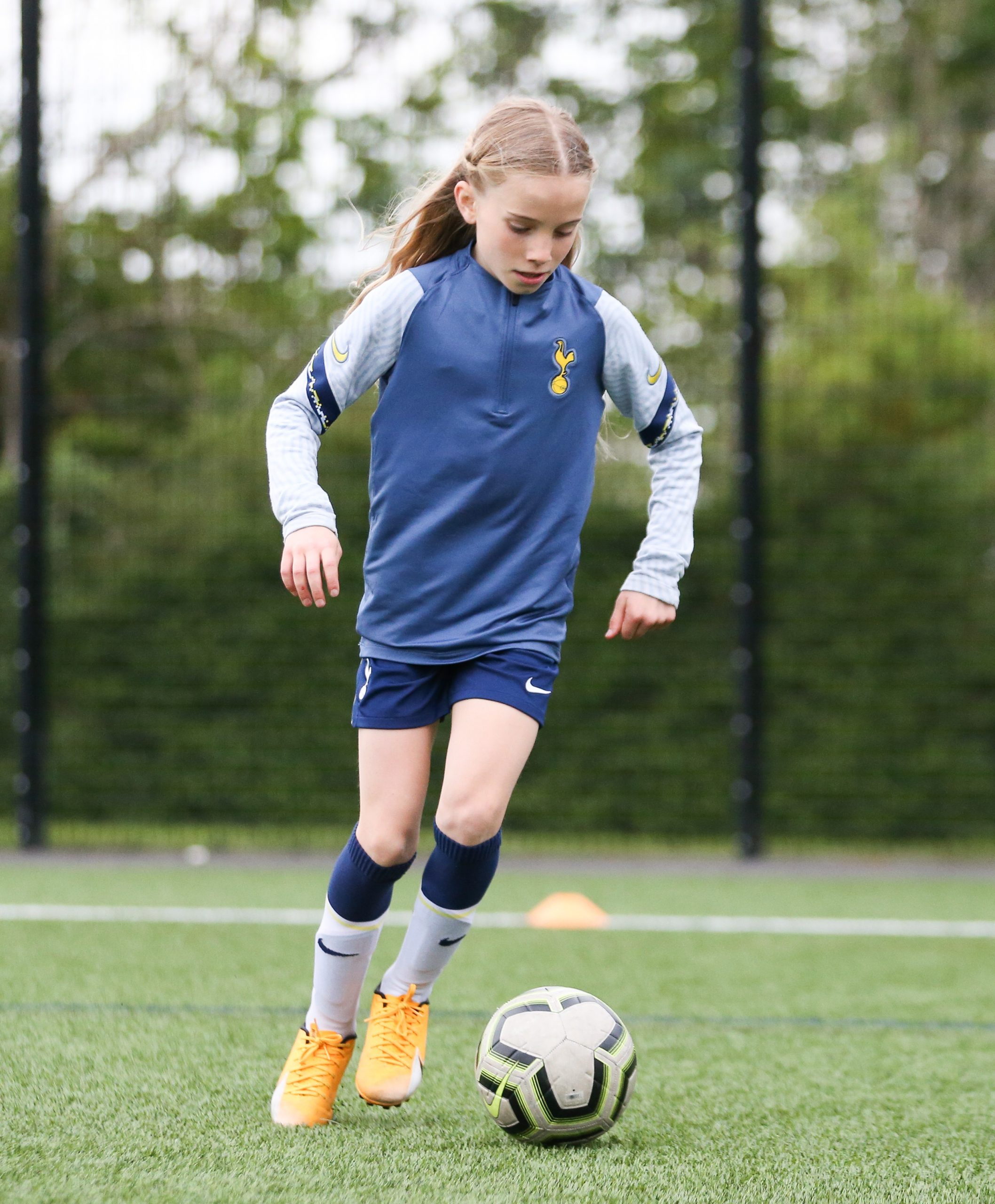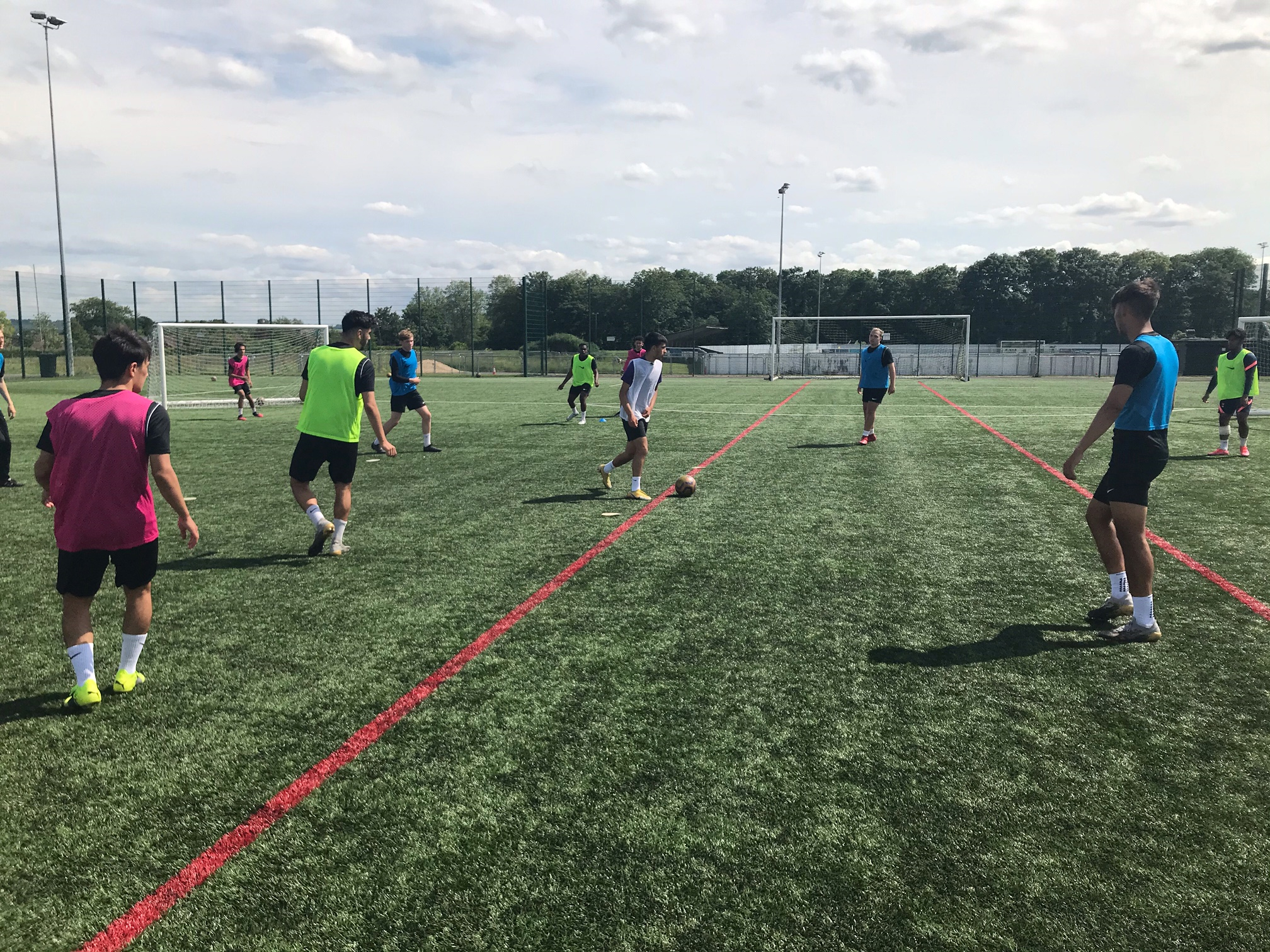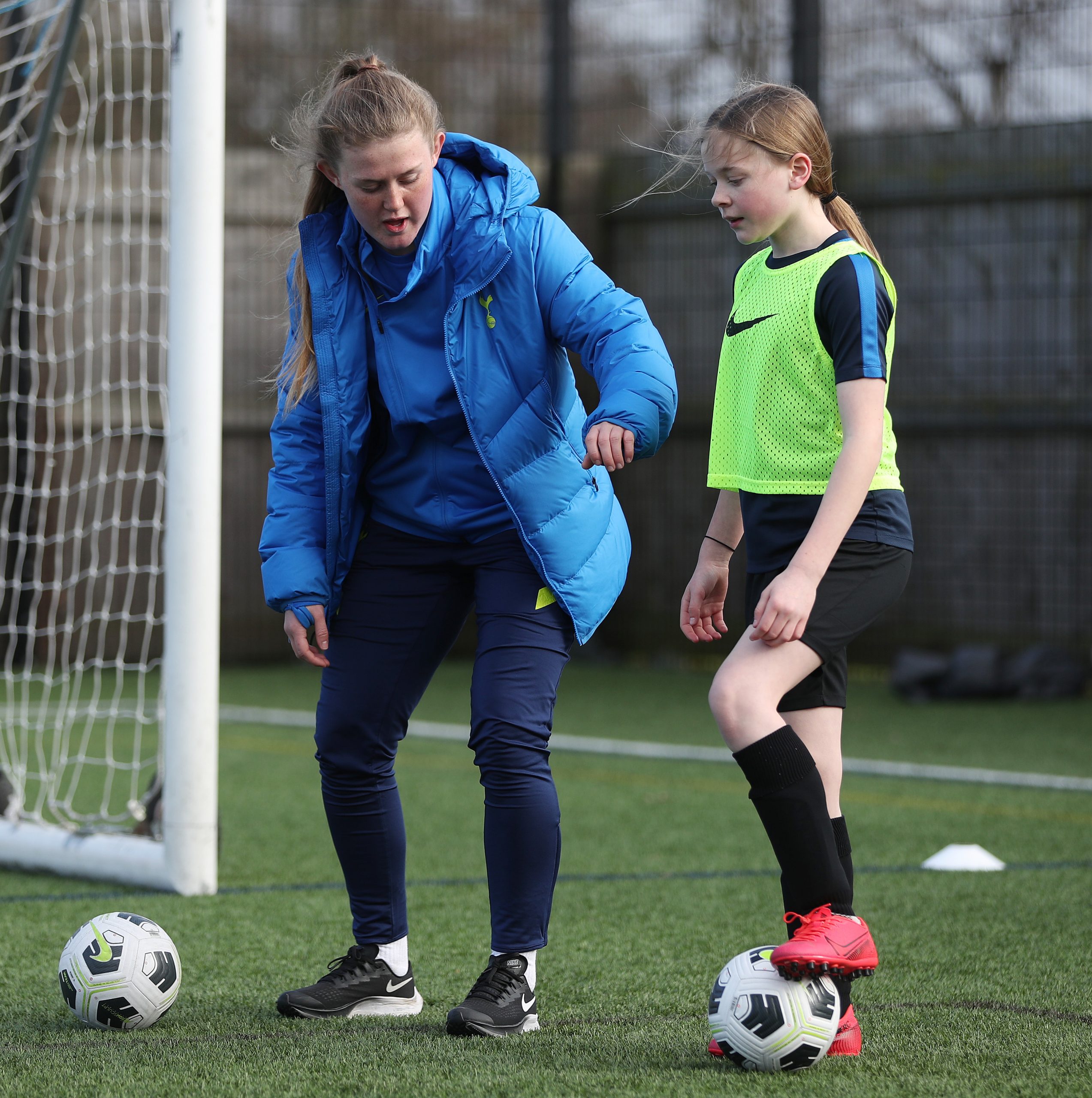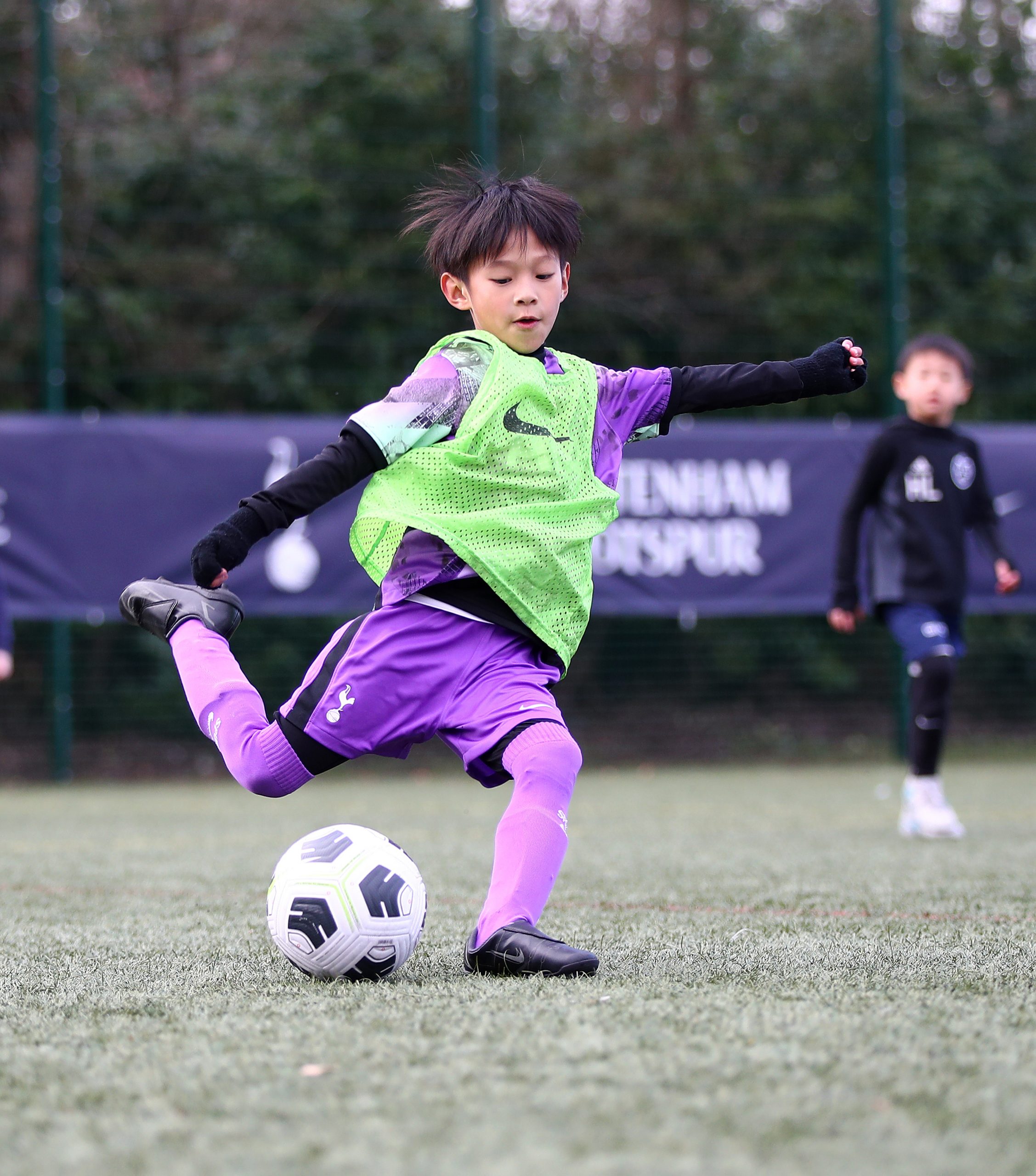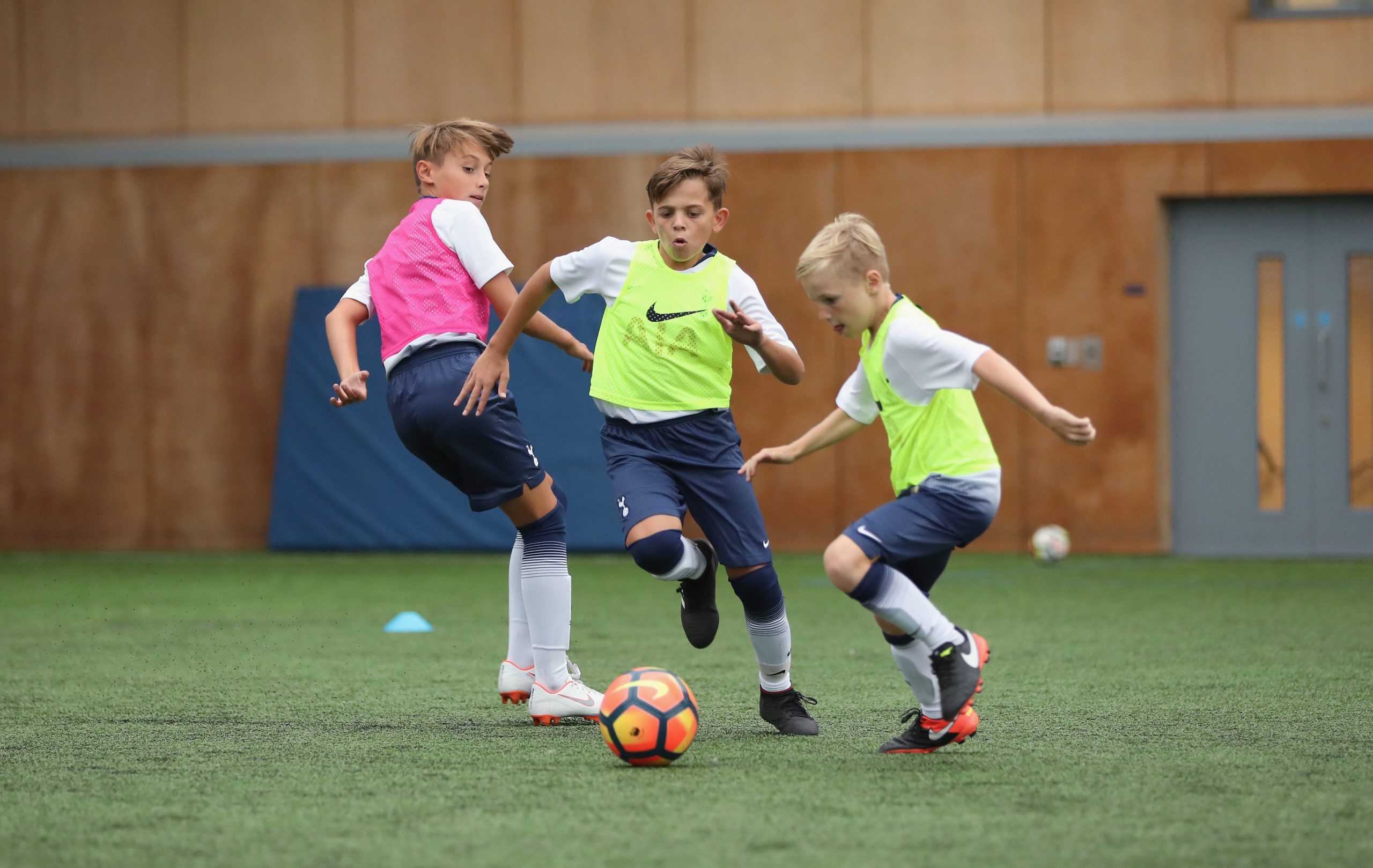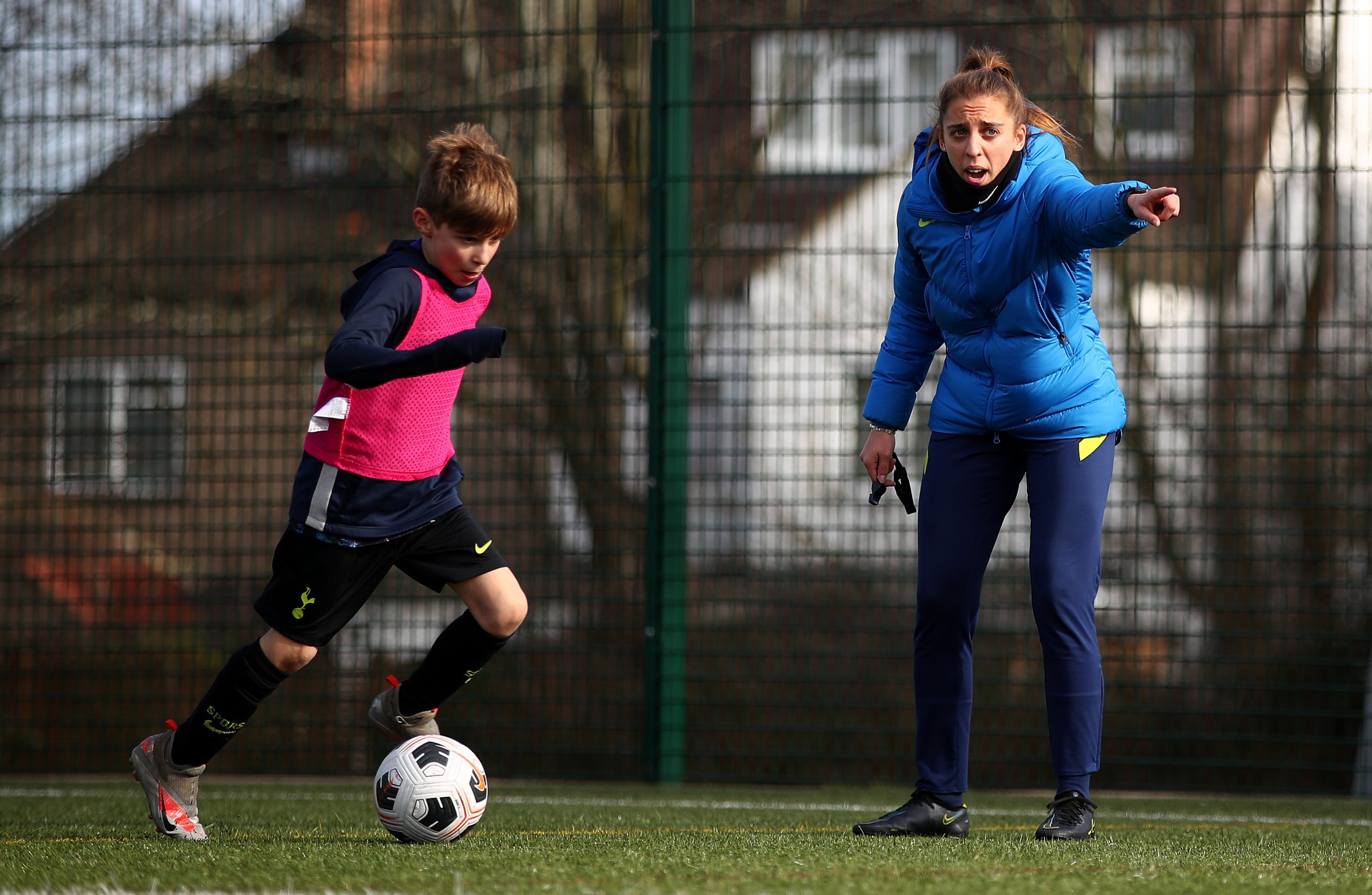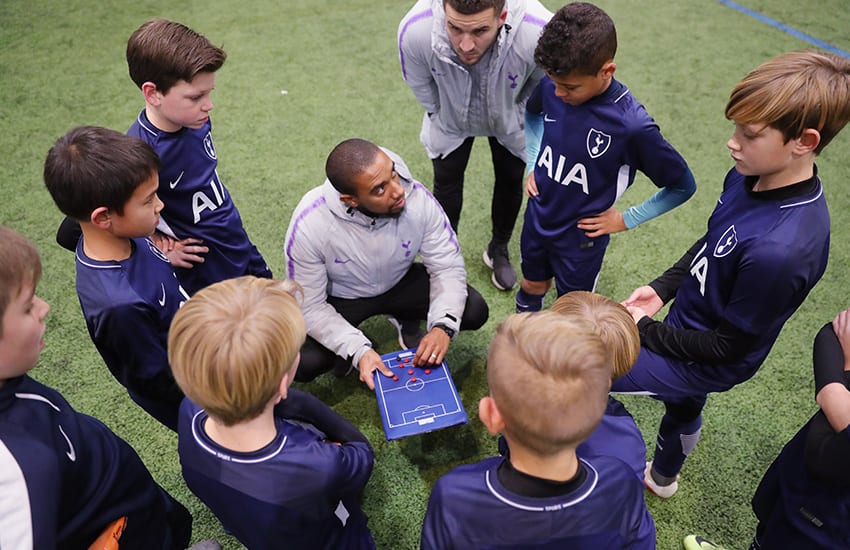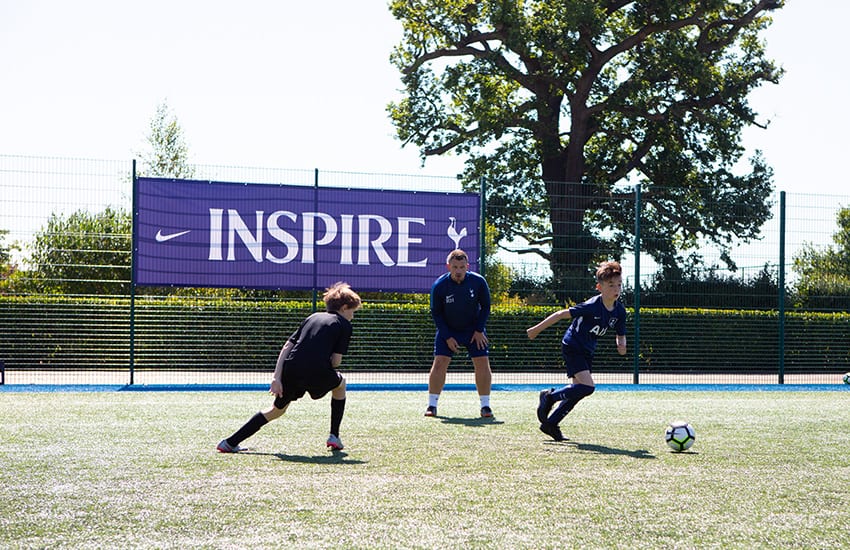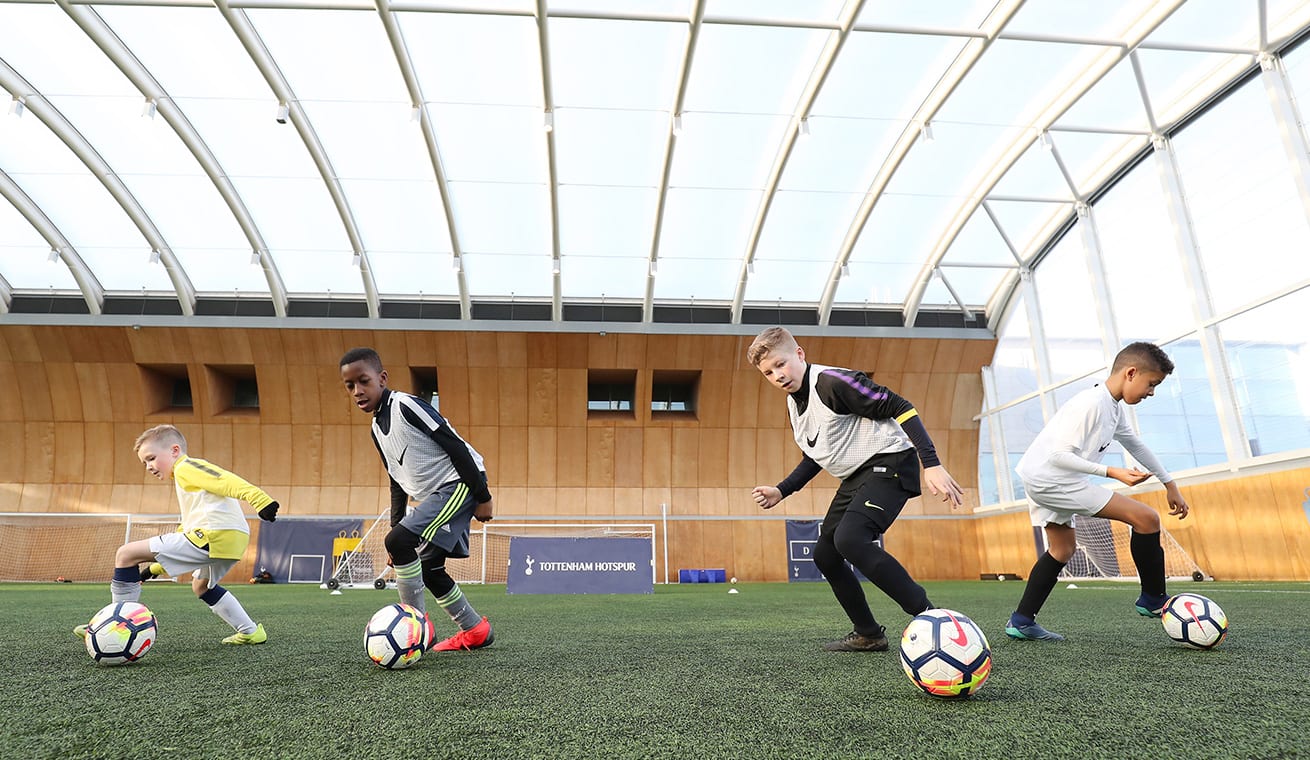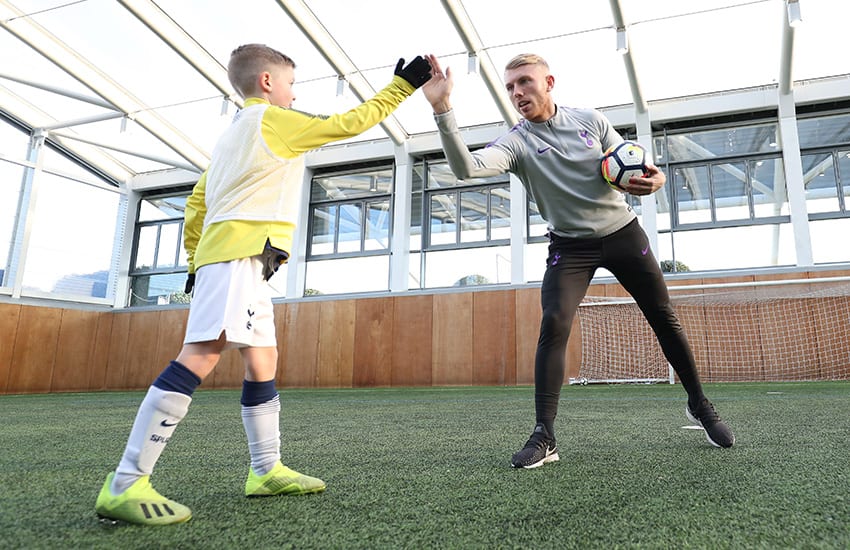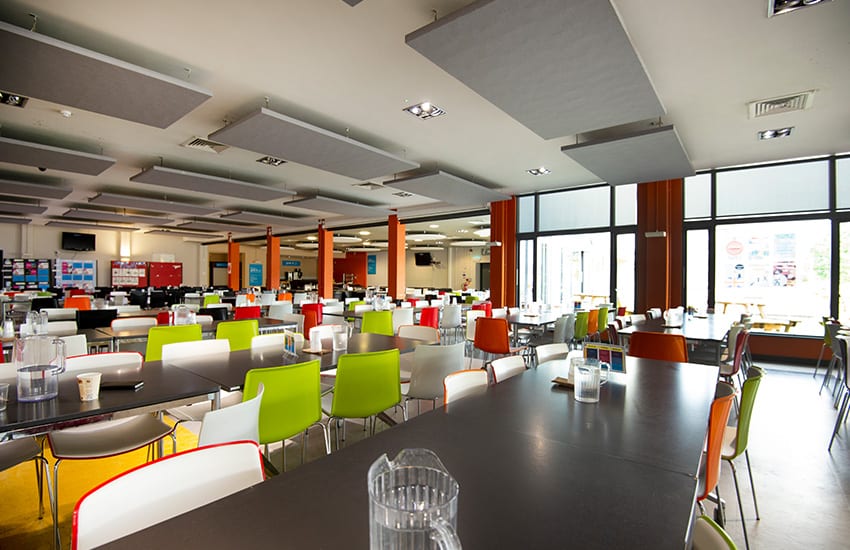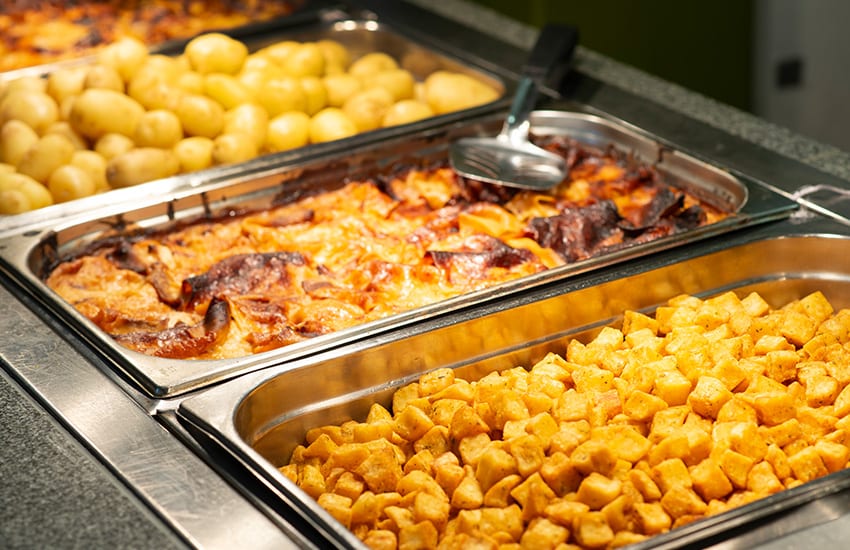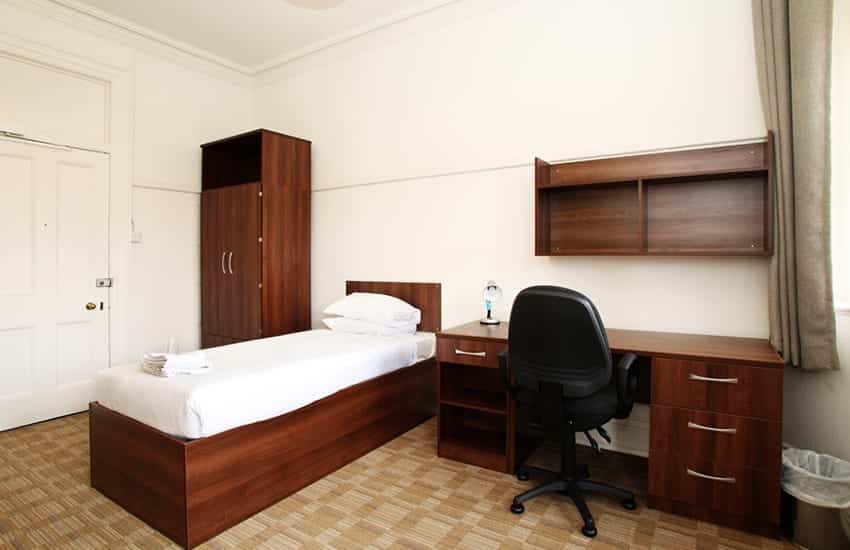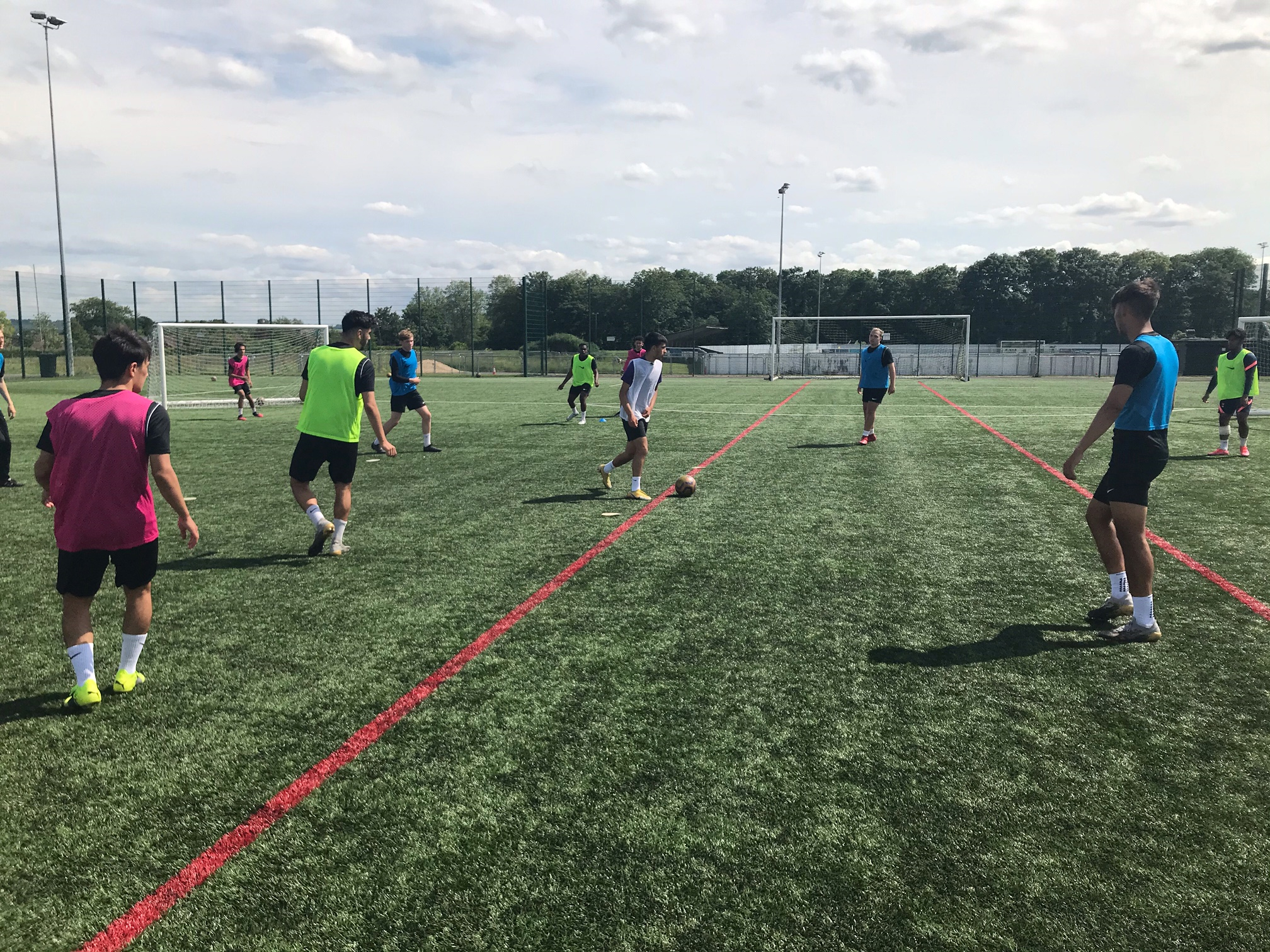 Accreditation