Toronto

Summer Course
Toronto Metropolitan University
Toronto
Toronto Metropolitan University is a modern campus set in the heart of downtown Toronto, a minute's walk to Dundas Square and The Eaton Centre. CN Tower and City Hall are also close by. The campus offers a grassy quad for hanging out, a swimming pool, indoor gym, large auditorium and green space. There are also a large variety of restaurants and stores on Toronto's longest and busiest thoroughfare – Yonge Street.
Book now
Enquire
Key Facts

12 – 18 years

15 contact hours per week

Groups & individuals

University Campus

Residential & Homestay

250 max beds per week
Highlights
Short walk to Toronto's top sightseeing spots: Dundas Square, The Eaton Centre and City Hall, Harbourfront, and much more

Full-day excursion to Niagara Falls

Excursions to Toronto Zoo and Aquarium
About the programme
English levels: Elementary – Proficiency (programme can be adjusted to lower English levels)

Average class size: 15

2 full-day excursions*

10 half-day excursions*
*In a two-week programme
ACTIVITY CHOICE
For a supplement, there is the capacity for post-programme trips to Blue Mountain, French Canada (Ottawa, Montréal, Québec) and New York City.
ACADEMIC CHOICE
For a supplement, you can add an IELTS test to your programme here which is held at the downtown Oxford International language school. Please inform us at least six weeks in advance when making your booking.
Oxford International Junior Programmes understands that occasionally slightly young/older siblings or friends may wish to come in a group. Oxford International Junior Programmes reserves the right to accept students who are slightly younger or older than the advertised minimum/maximum age. These exceptional requests must be approved by our admissions team in advance. Appropriate welfare and safety provisions will apply.
Download Factsheet
Dates
Start
18 June
End
06 August
1 – 6
week programme available
Toronto Metropolitan University
FACILITIES
Sports: Ryerson Recreation and Athletics Centre (RAC) available for use. Please see Centre Manager for pricing.
Other: The International Living and Learning Centre (ILC) features a community kitchenette on each floor, a common lounge with cable TV and laundry facilities. There is also a cafeteria and lounge space on the main floor.
ACCOMMODATION
Residences: Shared multi-room apartments with shared washrooms. Single en-suite rooms may also be available.
Homestay: Qualified and welcoming families provide students with double rooms. Single room accommodation can be arranged upon request, subject to availability. Homestay programmes full-board by default; includes breakfast, packed lunches, and dinner.
LOCAL TRANSPORT
Subway: Located in the heart of Toronto with excellent public transport links, closest subway stations are College or Dundas, a 5 min walk from campus
Download Centre Guide
Toronto Metropolitan University
140 Mutual St, Toronto, ON M5B 2R1, Canada
Toronto Islands
Avenue of the Island, Toronto, ON, Canada
CN Tower
288 Bremner Blvd, Toronto, ON M5V 3L9, Canada
Harbourfront Centre
231 Queens Quay W, Toronto, ON M5J 2G8, Canada
Toronto Pearson International Airport
Infield Tunnel Rd, Mississauga, ON L4W 1S9, Canada
Location guide

Toronto Metropolitan University
Toronto Islands
CN Tower
Harbourfront Centre

Toronto Pearson International Airport
Sample Programme
Morning
Afternoon
Evening
Day 1
Arrivals
Arrivals
Campus tour and ice-breaker activities
Day 2
Lesson 1 (Testing/Orientation)
Downtown Walking Tour
International Evening
Day 3
Lesson 2
History of Canada & Fort York
On-site Activities
Day 4
Lesson 3
Shopping at The Eaton Centre
Photo Scavenger Hunt
Day 5
Lesson 4
Legislative Assembly of Ontario Tour
On-site Activities
Day 6
Lesson 5
Oxford Beach Olympics
Workshop
Day 7
Visit Toronto Islands
Visit Toronto Islands
On-site Activities
Day 8
Niagara Falls
Niagara Falls
Talent Show
Day 9
Lesson 6
High Park
Karaoke Night
Day 10
Lesson 7
CN Tower
On-site Activities
Day 11
Lesson 8
Graffiti Alley, Chinatown & Kensington
Market
Art Gallery of Ontario
Day 12
Lesson 9
Ripley's Aquarium
On-site Activities
Day 13
Lesson 10
Beach Sports & Swimming
Challenges
Day 14
Optional Excursion/On Campus Activities
Optional Excursion/On Campus Activities
On-site Activities
Day 15
Departures
Departures
Departures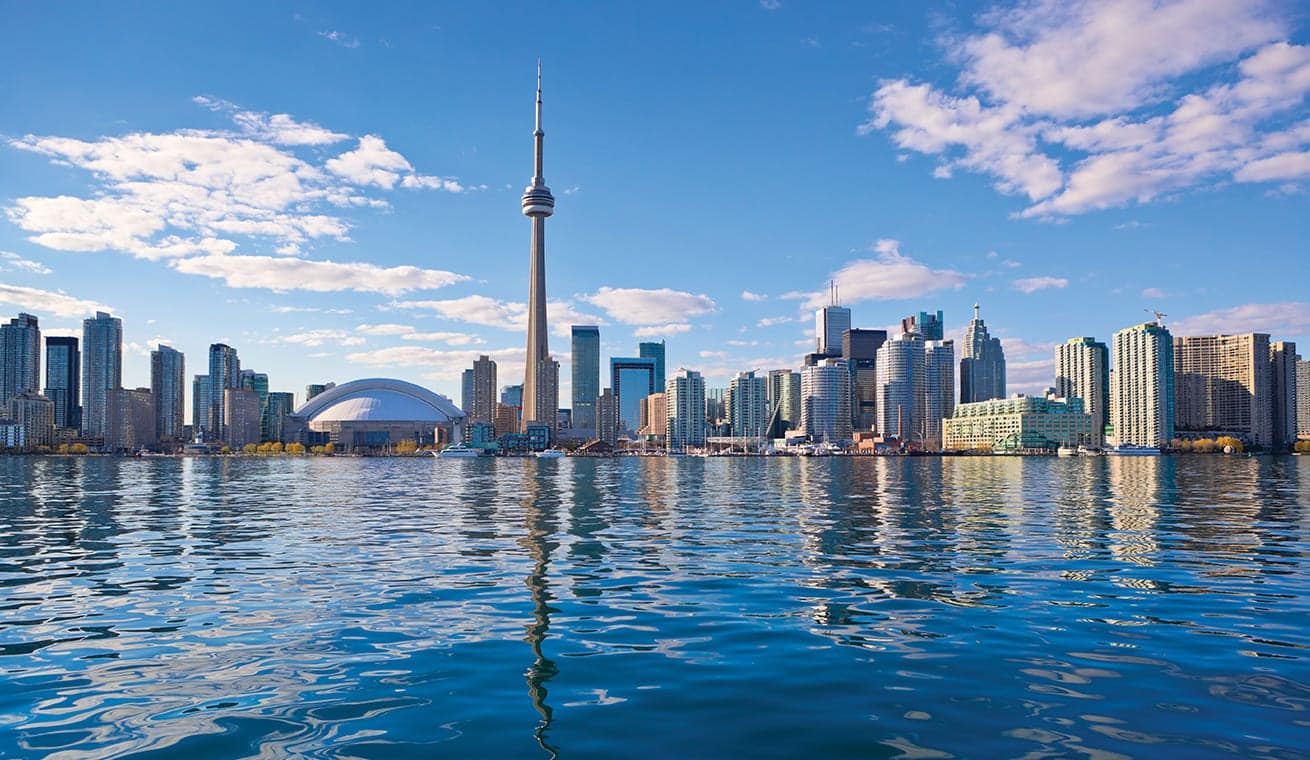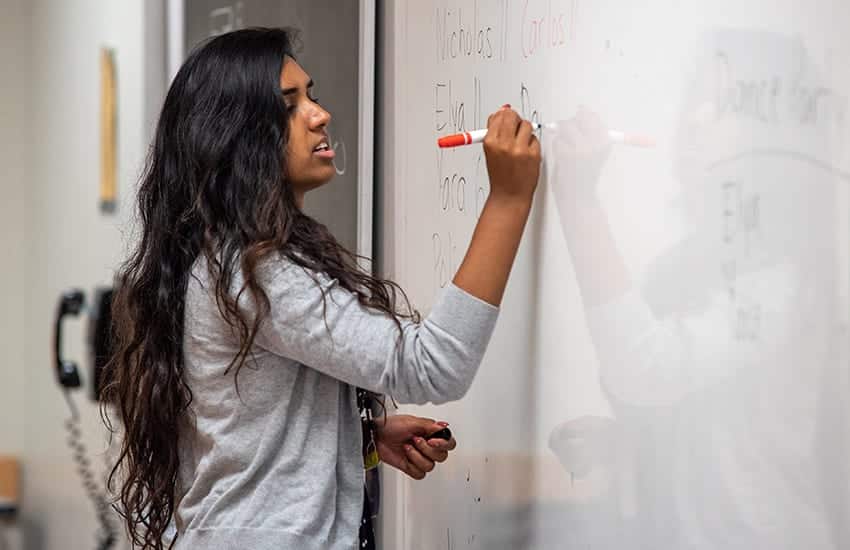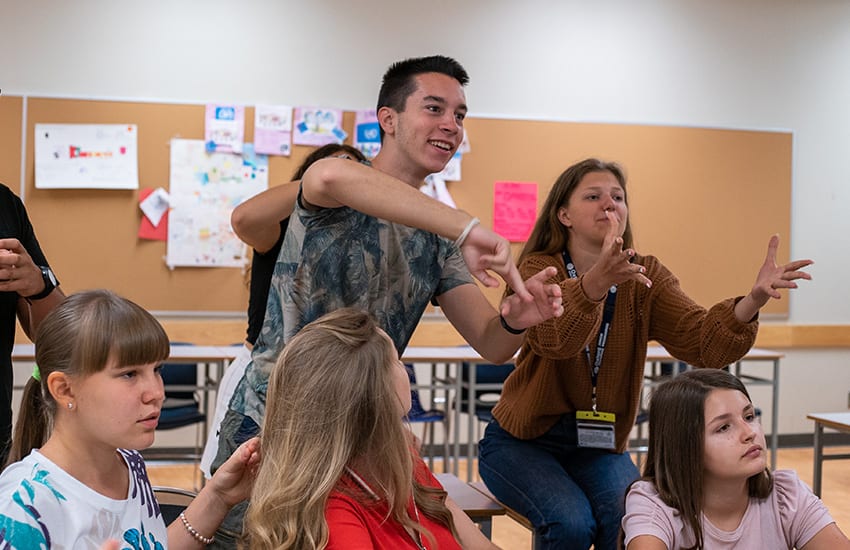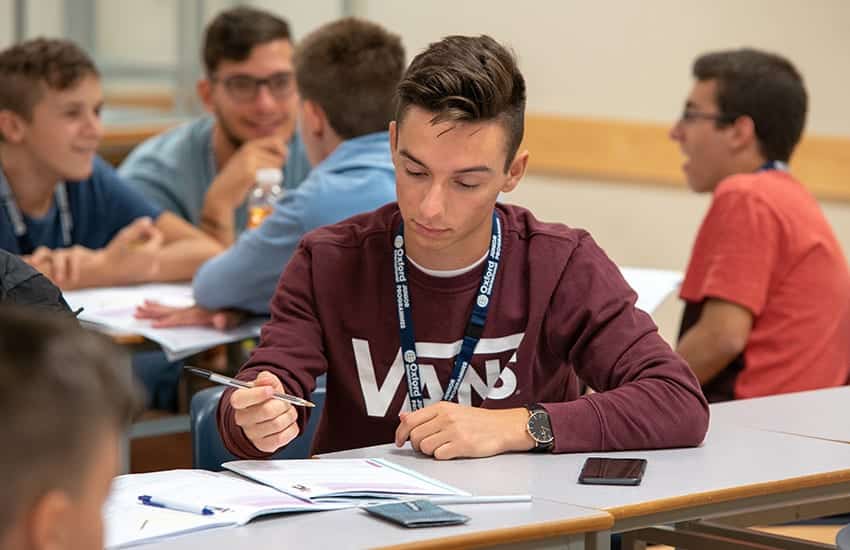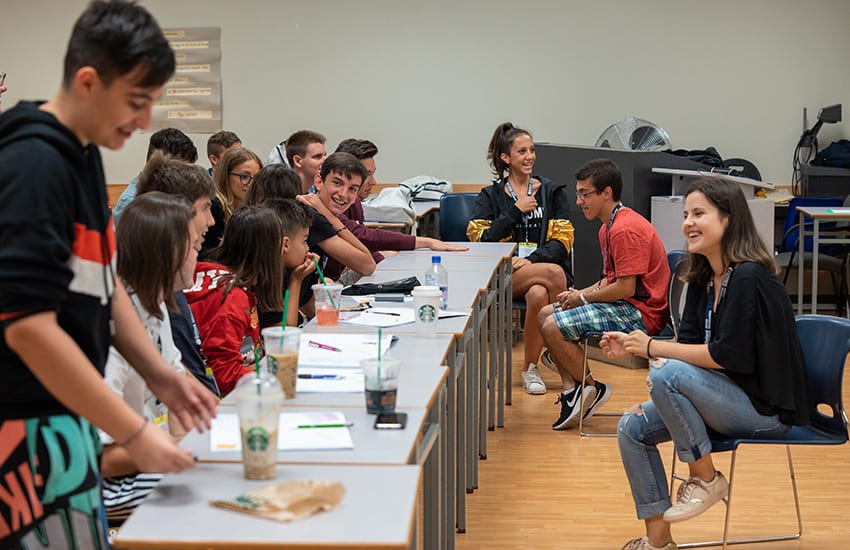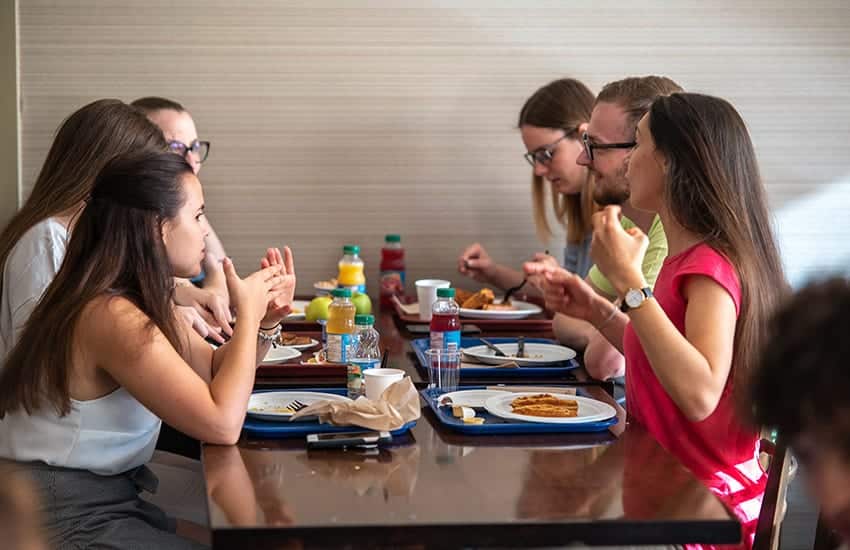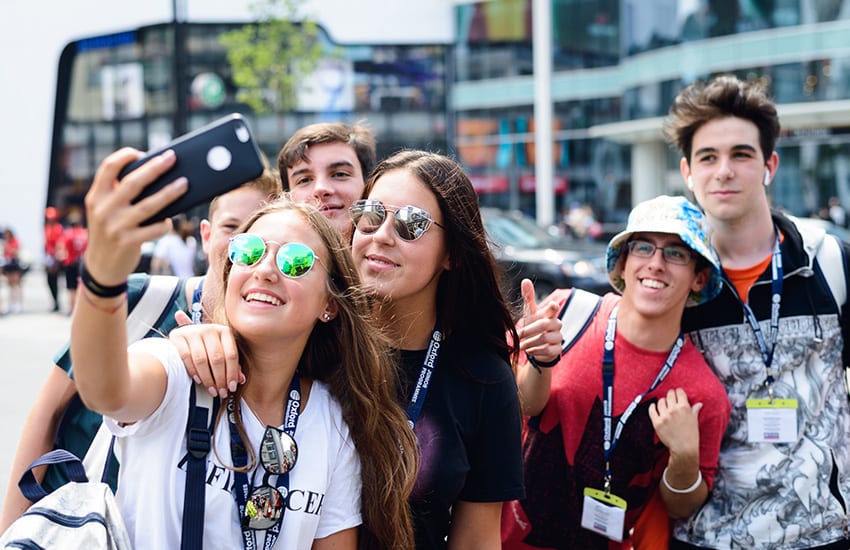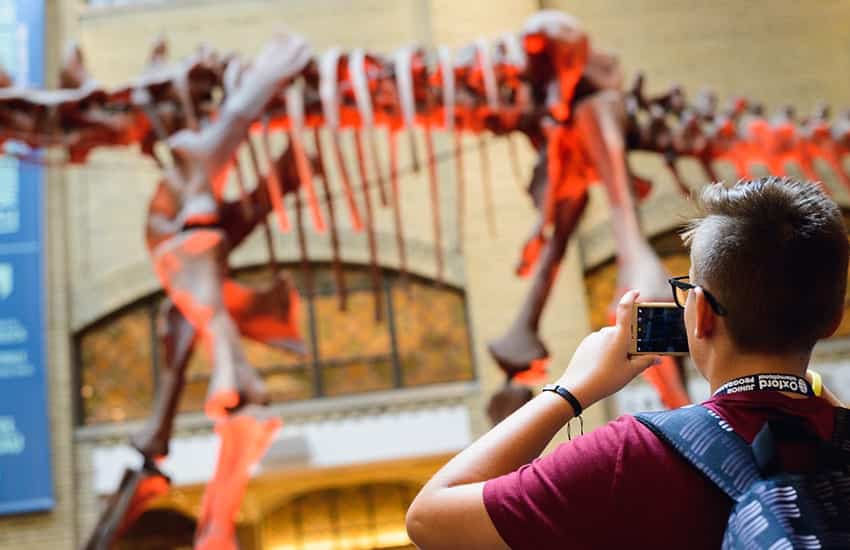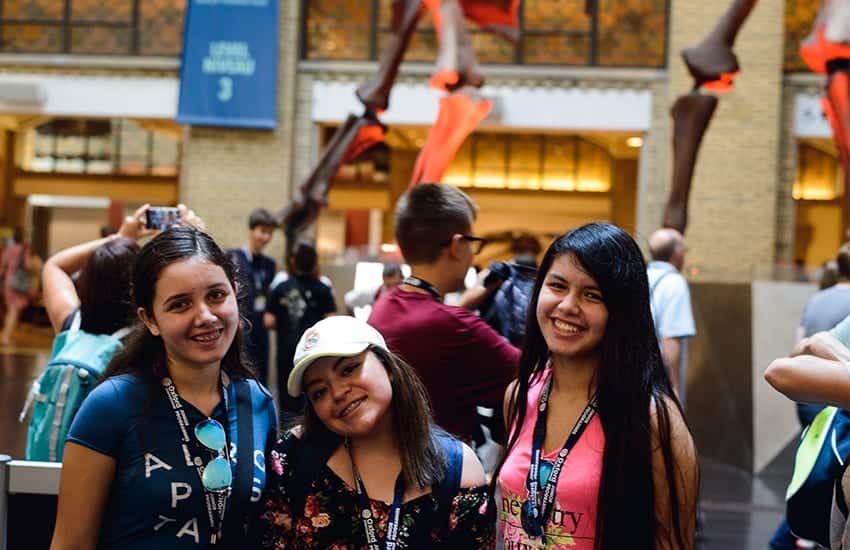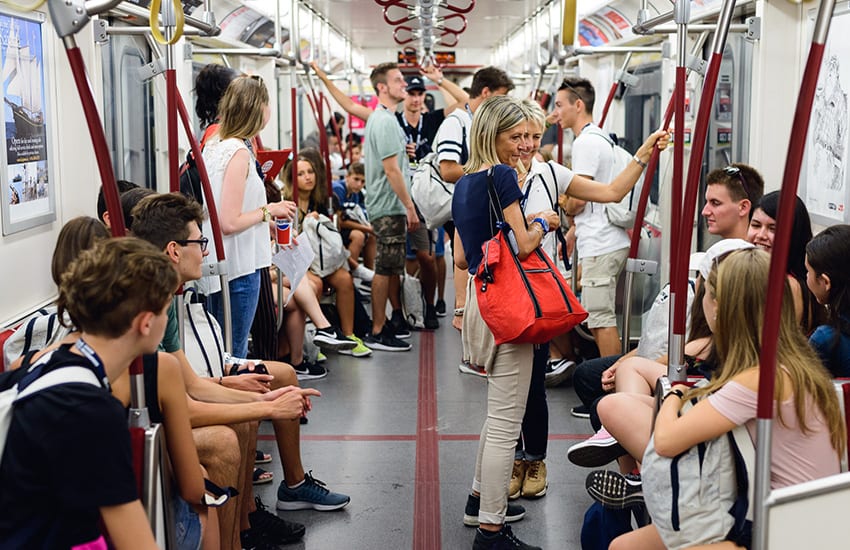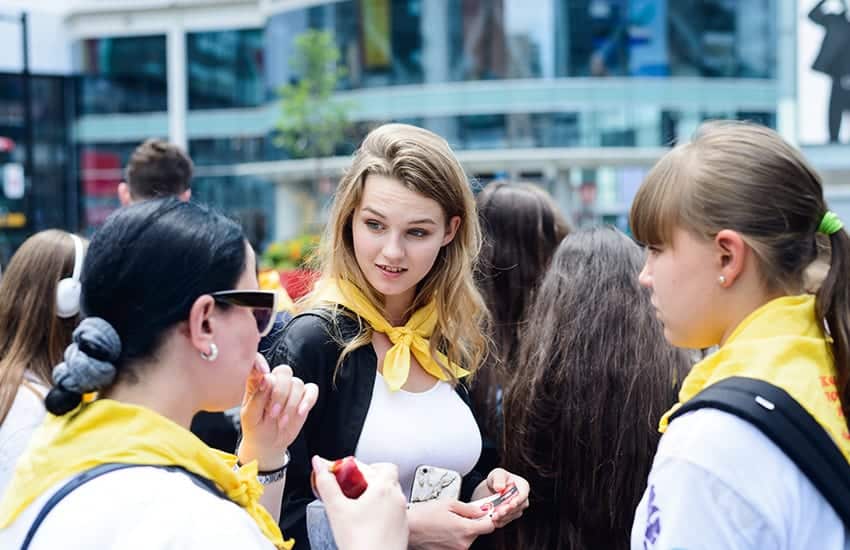 Accreditation
The use of Toronto Metropolitan University's name is strictly for the purpose of identifying the location at which Oxford International Junior Programmes are delivered. Oxford International Junior Programmes have no affiliation with Toronto Metropolitan University and Toronto Metropolitan University is not involved in or responsible for the quality, suitability, delivery or other aspects of Oxford International Junior Programmes in any way.