The Masters
The Masters
Insight into management
The Masters is a challenging two-week residential business course for ambitious students aged 15 – 18, taking place every year in the spring. Ideal for students interested in becoming global business leaders, the course is modelled on Ivy League/Oxbridge MBA programmes and formats such as 'Dragons' Den' and 'The Apprentice' – where real-life entrepreneurs present their ideas to a board of expert investors and businesspeople.
Register
Enquire
Masters 2024 Guidelines Launch
WHAT ARE THE BENEFITS?

Improve your English fluency and formal writing skills

Work on your overall business knowledge and management skills
Develop entrepreneurial, creative and design skills
Refine your critical thinking, analytical and problem-solving skills

Build knowledge & understanding of other cultures

Interact and network with future entrepreneurs from other countries and cultures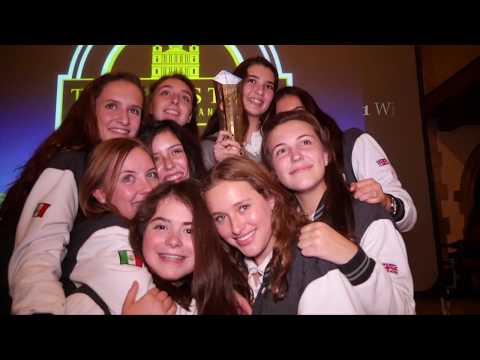 About the programme
Develop Business English fluency, fire the creative imagination and build real business knowledge – in a traditional British boarding school or university campus setting
Upon arrival, students will be briefed about the business ideas they will need to design, develop and pitch to members of the business community and potential investors.
Our input sessions will be dedicated to helping students understand the nature of the business and connected ideas on how to best fulfil the task, whilst during the project development sessions they will work together as a team to develop and build upon these ideas.
In addition, the programme will include lectures or presentations by established entrepreneurs and business people – giving insights into how companies tackle today's market, what drives investment decisions, and what abilities are needed for success.
The social programme comes to life every day with a variety of events, films, sports, discos and trips to places of cultural interest – as well as the opportunity to make friends with peers from around the world.
Competition Stages
Group round
All school teams compete in groups to impress the judges with their business proposals.
Semi-Finals
Top teams from each group qualify for the Semi-Final when they will have an opportunity to refine their pitch to a panel of business judges.
Grand Final
The winner of each group makes their pitch to the expert jury.
Winner
Runner Up
Best Presentation
Judging & prizes
THE JUDGES
Expert judges are chosen from among the successful entrepreneurs and business people who are invited to deliver presentations to our students.

GRAND FINAL & PRIZES
The top teams who qualify for the Grand Final will make their final pitch to a panel of Business Investors. The panel judges each business proposal and crowns the Masters Champion!
Cultural Programme
Our well-rounded excursion programme achieves a great balance between education, cultural value, relaxation and sheer fun.
London destinations feature a tour of the highlights of British politics and royalty.
In addition, students will visit either Oxford or Cambridge – two of the oldest university cities in the world. They will spend the day touring the city with ample opportunity to see the ancient College buildings, absorb the history and observe the thriving student life.
Students will also have the opportunity to visit a British company for a guided tour of its departments and operations. For example, past excursions have included tours of the Jaguar Land Rover, Lotus and BMW Mini plants.
Destinations

London, Oxford or Cambridge
London Attractions
Big Ben & the UK Houses of Parliament, Buckingham Palace, The Tower of London, Westminster Abbey
Museums

The British Museum, The National Gallery
Notable sites

Trafalgar Square, Oxford Street, Leicester Square, The London Eye, Tower Bridge
Bradfield College
Bradfield College, Bradfield, Reading RG7, UK
London
5 Trafalgar Square, Charing Cross, London WC2N 5NJ, UK
Oxford
100 Market St, Oxford OX1 3DY, UK
Brighton
31 Meeting House Ln, Brighton BN1 1HB, UK
London Hearthow Airport
Heathrow Terminals 2 & 3, Wellington Rd, Middlesex, Longford, Hounslow TW6 1JH, UK
Gatwick Airport
South Terminal, Perimeter Rd E, Horley, Gatwick RH6 0NP, UK
Stansted Airport
Terminal, Enterprise House, Bassingbourn Rd, Stansted CM24 1QW, UK
Locations

Bradfield College

London
Oxford
Brighton

London Hearthow Airport

Gatwick Airport

Stansted Airport
To host The Masters, we partner with some of the finest schools in the country, set in stunning locations and surrounded by beautiful English countryside. Sites are highly secure, with combination codes for dormitory access, security patrols and CCTV cameras.
Oxford International staff are housed in the same buildings as the students and are available 24/7 should any issues arise.
Eligibility & Registration
FIND OUT IF YOUR STUDENTS HAVE WHAT IT TAKES TO BE MASTERS CHAMPIONS
The Masters is a highly demanding and academic programme, and students generally benefit from it in proportion to their contribution to the project and course as a whole.
YOUR TEAM
We suggest you select 5 – 20 of your most gifted students to form your Masters team. There is also one free teacher place per 10 students.
ELIGIBILITY
Please complete the registration form and return it to your local representative. To enter the competition, schools must meet certain criteria.
Students must:
be between 15 and 18 years of age and still enrolled at high school
have a minimum of B2 English level
be accompanied by a dedicated member of the teaching staff who has a very high level of English
One of our academic team will discuss the programme with you in detail prior to enrolling to ensure you are ready to join the programme
The academic team will be happy to arrange a Skype call to discuss the programme with you in detail prior to enrolling to ensure you are ready to join the programme.
Download Factsheet